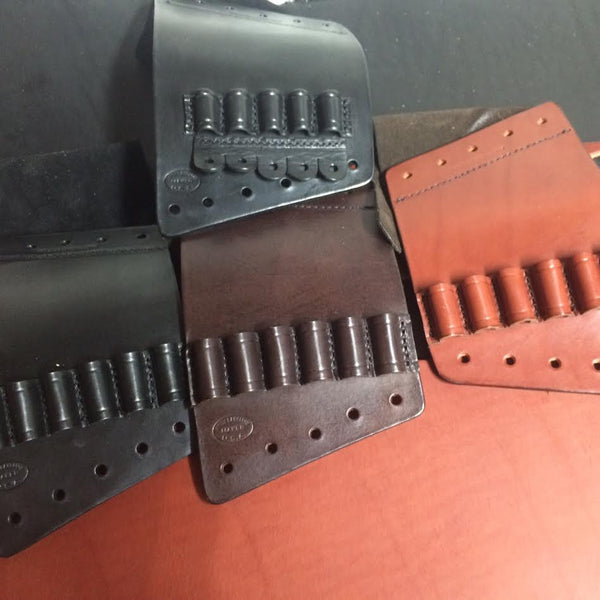 Stock mounted lace on Ammo Cuffs
ETA for a new batch is usually two-plus weeks or so. Each cuff is made to order. These are made for centerfire rifle cartridges that are rimmed or non-rimmed. 
The order queue is open!  Please note your caliber and right/left-handed on the online order form.  I am backed up on these at the moment and will have all orders out ASAP.
Ammo cuffs come with synthetic lace, and a criss-cross/shoelace pattern works best.  A suede protective flap is stitched on, this will need trimming when installing it. (Instructions come with the cuff, a pair of ordinary household scissors will work fine). 
There are no discounts on ammo cuffs due to work involved.