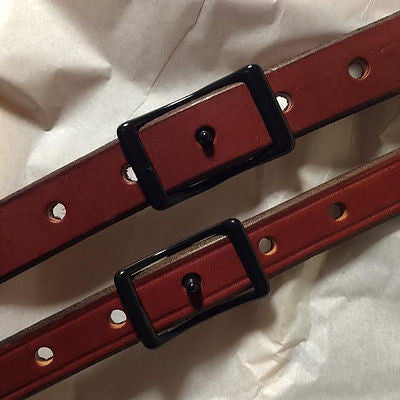 Euro or Metric Width Rifle Sling
Introducing the new Euro-width sling to fit your European or ComBlock rifle. Merkel, Blaser, CZ, Russian bolt guns etc. 
Please provide your sling swivel dimensions via email prior to ordering. I'll need both the width and height of the opening inside the swivel. Photos of your swivels over measure tools are helpful (metric or SAE rulers/gauges are fine).
*Sling showed in Chestnut*  Also available in black and dark walnut brown leather.  Black or brass hardware.