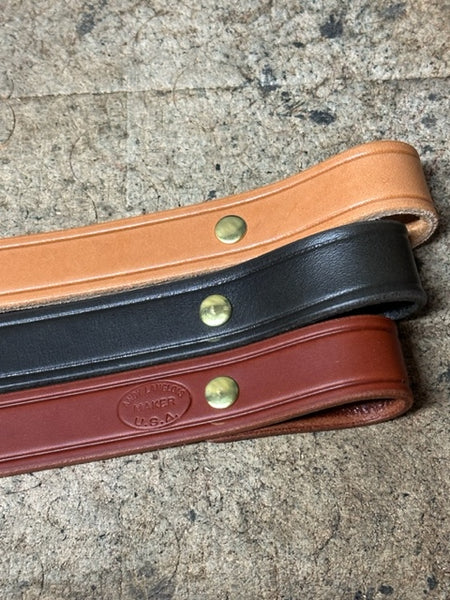 Standard 2-point slings blowout sale $25
Regular price
$ 60.00
Sale price
$ 25.00
---
These may be overstocked items, 2nds/blemished/demo, discontinued leathers, or have imperfections. For $25 it'll be a nice sling that will work great on your rifle!
Shown in the photo, are oiled tan, green and the mismarked chestnut, these are shown with the standard brass hardware.
Updated on Thanksgiving with new inventory!